How to Get Free TikTok Followers: Master the Art of Increasing Your TikTok Following for Free
With over a billion users worldwide, TikTok is not just a passing trend. It's a global sensation. If you are eager to boost your TikTok presence, garnering more followers is crucial. Let's dive into some actionable strategies to help you increase your followers on TikTok without spending a penny.
Understanding the TikTok Algorithm
Before embarking on your journey to amass followers, it's essential to grasp how the TikTok algorithm works. Like other social media platforms, TikTok promotes content that is engaging, original, and resonates with its audience.
1. The Role of User Engagement
User engagement, which encompasses likes, comments, shares, and time spent watching, plays a pivotal role in content promotion. The more engagement your content receives, the higher its chances of reaching a broader audience.
2. Relevance to the User
The TikTok algorithm recommends videos based on user preferences and interactions. This means creating content that aligns with your target audience's interests can boost your visibility.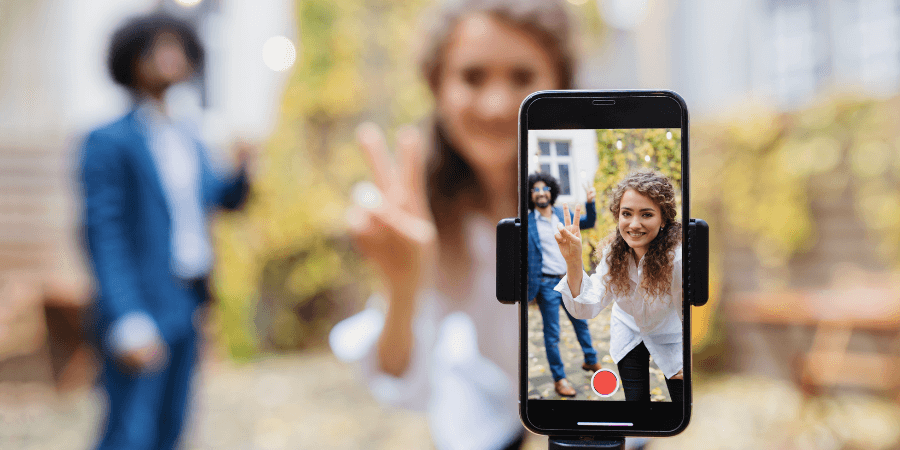 Quality Over Quantity: It's tempting to go for those websites promising thousands of followers overnight, but nothing beats genuine engagement. The key is to focus on building authentic relationships.
Engage with Your Audience: Ever heard the phrase, "Engagement is the new currency?" It's true! Reply to comments, create content based on audience feedback, and foster a two-way conversation.
Join Challenges & Trends: Remember the "Ice Bucket Challenge"? Riding on popular trends can give your profile a visibility boost. However, make sure to put your unique twist on it.
Collaborate with Others: TikTok is a community. Find like-minded creators and collaborate on videos. This way, you can tap into their follower base too.
Showcase Your Skills: Are you a great dancer? Or perhaps you have mad cooking skills? Whatever your talent, TikTok is the place to show it off.
Use Appropriate Hashtags: Hashtags aren't just for show. They categorize your content and make it discoverable. Think of them as the 'keywords' of TikTok.
Cross-Promote on Other Platforms: Got a following on Instagram or YouTube? Let them know you're on TikTok. Cross-promotion is like killing two birds with one stone.
Strategies to Grow Your TikTok Followers for Free
1. Consistency is Key
Regularly posting content keeps your profile active and increases your chances of being discovered. Aim for at least 1-2 videos daily to maintain a consistent presence.
2. Engage with Your Audience
Interact with your followers through comments and direct messages. Responding promptly and authentically can foster a loyal fanbase.
3. Utilize Trending Hashtags
Hashtags play a significant role in content discovery on TikTok. Using trending hashtags increases the likelihood of your content being seen by a larger audience.
4. Collaborate with Other TikTokers
Partnering with other creators, especially those in your niche, can introduce you to a new set of followers. This mutual collaboration benefits both parties.
5. Craft High-Quality Content
While it's tempting to follow every trend, focus on producing high-quality, original content. Quality always trumps quantity.
6. Use TikTok Analytics
TikTok Pro accounts offer analytics that can give insights into your audience's preferences. By understanding your metrics, you can tailor your content more effectively.
7. Share Your TikTok Videos on Other Platforms
Promote your TikTok videos on platforms like Instagram, Facebook, and Twitter. This cross-promotion can draw followers from these platforms to your TikTok profile.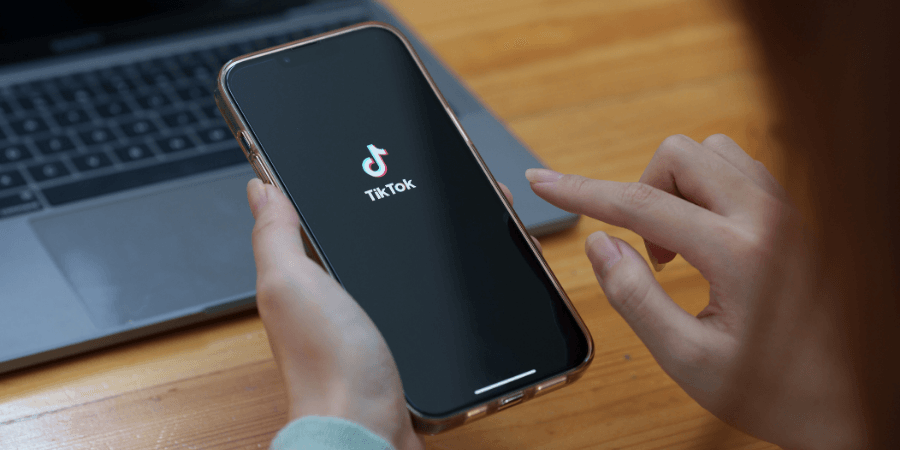 How to Get Free TikTok Followers with BoostGrams
As the saying goes, "The more, the merrier." In the world of social media, the number of followers often signifies influence, reach, and potential monetization opportunities. And while the road to gaining organic followers can be a steady climb, platforms like BoostGrams offer a nifty shortcut. Want to know how to get free TikTok followers with BoostGrams? Let's dive in!
The Magic Behind BoostGrams
At its core, BoostGrams is a platform that allows users to gain free social media followers, TikTok being a prime example. It simplifies the process of amassing followers without any hassles. And the best part? It's free!
Step-by-Step Guide: Gaining Free TikTok Followers with BoostGrams
Visit BoostGrams: Head to BoostGrams and get familiar with the platform. It's user-friendly and easy to navigate.
Navigate to the 'Free Tools': On the homepage, you'll find a menu. From there, click on the 'Free Tools' option.
Select 'Free TikTok Followers': You'll be redirected to the Free TikTok Followers page, the gateway to boost your TikTok presence.
Engage with the Community: Before moving ahead, leave a comment on the page. Engaging with the community is a core aspect of the BoostGrams process.
Activate the 'Start' Button: After sharing your comment, the 'Start' button will become active. This is your ticket to gaining those coveted followers.
Enter Your Details: You'll need to provide your TikTok username and specify the number of followers you desire. Keep in mind, the maximum limit is 50 followers per request.
Sit Back and Relax: Once you've provided the necessary information, click on the 'Start' button. BoostGrams will take care of the rest. Soon, you'll see an influx of new followers on your TikTok account.
BoostGrams offers an innovative solution to quickly and easily gain TikTok followers. By engaging with the platform and following a few simple steps, you can enhance your TikTok presence and expand your reach. Remember, while these tools offer a quick boost, consistency and authenticity in your content are the keys to long-term success.
FAQs for BoostGrams
Is BoostGrams safe to use?
Absolutely! BoostGrams is designed with user security and privacy in mind.
How often can I request followers?
While there's no specified limit, it's advisable to space out your requests to ensure organic-looking growth.
Do I need to provide my TikTok password on BoostGrams?
No. BoostGrams only requires your username and the number of followers you wish to add.
Can I gain followers for other social media platforms using BoostGrams?
Yes, BoostGrams offers tools for various social media platforms. Browse through their 'Free Tools' section for more details.
Do the followers I gain via BoostGrams engage with my content?
While BoostGrams helps you gain followers, engagement depends on the quality and relevancy of your content. Always prioritize genuine content to foster real engagement.
Mistakes to Avoid on TikTok
While there are numerous strategies to increase followers, some common pitfalls can hinder your growth.
1. Ignoring Feedback
Feedback, both positive and negative, provides valuable insights. Listen to your audience and adapt accordingly.
2. Not Updating Your Profile Regularly
An outdated profile can deter potential followers. Ensure your bio, profile picture, and content remain fresh and relevant.
3. Overusing Filters and Effects
While TikTok offers a plethora of filters and effects, overusing them can make your content appear inauthentic. Strive for a balance.
Final Thoughts: How to Get Free TikTok Followers
Growing your TikTok followers without spending money requires patience, consistency, and a deep understanding of your audience. By harnessing the power of the platform's features and avoiding common pitfalls, you can significantly boost your following and establish a strong presence on TikTok. Remember, genuine engagement and authentic content will always reign supreme.
FAQs
How long does it typically take to gain followers on TikTok organically?
It varies for everyone. With consistent and engaging content, one can see growth within weeks or months.
Are there any tools to help with TikTok growth?
Yes, there are analytics tools within TikTok and third-party apps that offer insights into your growth and engagement metrics.
Do I need to post daily on TikTok to gain followers?
While posting regularly helps, it's the quality and relevancy of your content that truly matters.
Can I monetize my TikTok account once I have a good number of followers?
Absolutely! Brands often collaborate with popular TikTokers for promotions. There's also the TikTok Creator Fund for eligible creators.